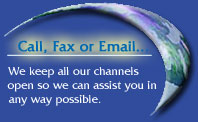 The Nordiko Sputtering Systems offer the highest degree of process flexibility in the industry. All systems are batch type annular geometries with modular options allowing a wide range of operating parameters and configurations.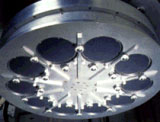 Auto-clamping table with ten water cooled 6" diameter substrate locations, sputter up configuration
Nordiko offers a work table consisting of both heating and cooling circuit elements, to alternatively allow either substrate cooling or heating.